Make your car-buying journey easier than ever by taking advantage of virtual sales solutions from Audi of New London. Our remote services allow you to purchase a new car entirely online -- and that includes handling the paperwork and taking a test-drive. Visit our Audi dealership near Waterford to learn more about our advanced virtual shopping options.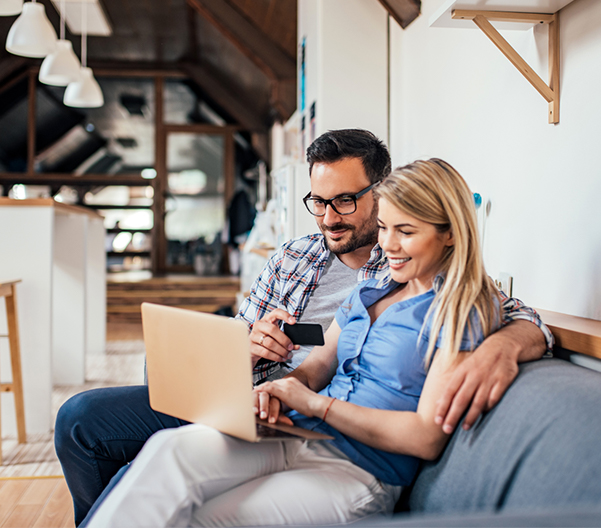 Hoffman At Home: A Complete Online Car-Buying Solution
Don't miss out on the convenience and ease of buying an Audi online through Hoffman At Home! With this program, you can easily go from casual window shopping to having your dream car delivered right to your door. Try it now by following these five simple steps:
Shop our inventory to find the perfect new Audi for sale in West Simsbury.
Supply us with your financing preferences and trade-in details.
Apply for Audi financing.
Finalize the paperwork.
Arrange delivery.
As you can see, it really is this easy to shop online for a new Audi near Waterford when you trust the Hoffman At Home program. Get started today and enjoy an unparalleled digital retail experience.
Walkaround Videos
Our complete library of walkaround videos can give you a detailed view of the Audi SUVs and sedans available on our lot. We believe this type of video content is a great way for you to learn more about Audi Q5 paint choices, Q7 interior trimmings and A6 technology features.
At-Home Audi Test-Drives
Enjoy an Audi test-drive without ever having to leave your house. How is this possible? It's all thanks to our at-home Audi test-drive program. We'll bring the model you're considering right to your doorstep and let you take it for a spin on the roads you know best. It's the simplest way to enjoy an Audi test-drive near Waterford.
New-Car Home Delivery Options
Treat yourself to the ultimate luxury: an at-home Audi delivery. Our team is proud to bring customers their new cars, allowing them to enjoy a personalized delivery experience right in their driveway. You can choose to have us bring your vehicle to your home, office, or anywhere else of your choosing -- just say the word and we'll be there.
Audi Service Pick-Up
Don't miss your next Audi oil change or tire rotation -- take advantage of our valet service and let us come to you! With this convenient option, you don't have to schedule Audi service for a time you can drive your vehicle to our local auto repair facility. Instead, we'll come to you to retrieve your car, take care of all the necessary work it requires, and then promptly return your vehicle.
Audi Dealership Near Me
Experience the future of luxury car buying today when you contact Hoffman Audi of New London. We're reinventing the new-car purchase experience by introducing exciting advances in digitization and online convenience. Take advantage of all that we offer and give us a call today!