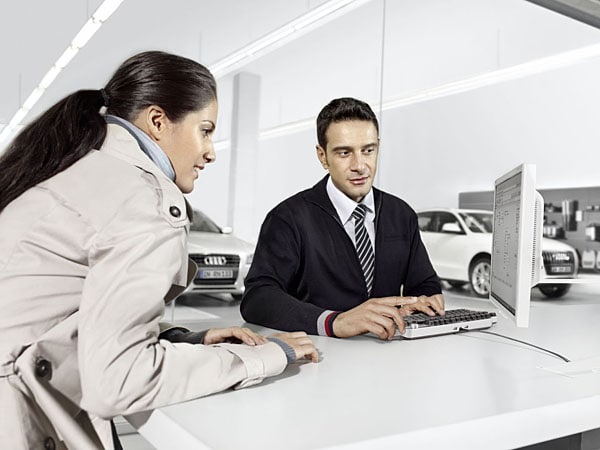 Audi Financing Options
At Hoffman Audi, We Give You Plenty of Ways to Take Control of Your Auto Finance Experience
When it comes to most car-buyer experiences, things get a little less exciting when you move from the "choosing your new Audi" step to the "auto financing options" step, but here at Hoffman Audi of New London, we're looking to change that. A luxury car shopping experience shouldn't be mired in paperwork and interest rates, it should be easy to navigate, tailored to the customer, and as painless as possible, and when you shop with us, it is.
A Luxury Automotive Experience Means We're Focused on You
Auto financing can be a tricky subject, and some folks find themselves entirely awash in terminology and questions, so if you're having trouble even knowing where to begin, we suggest starting here for an easy introduction to the auto financing world. There you can explore the differences between purchasing with an auto loan or getting behind the wheel with an Audi lease-both are great options, but for different reasons; if you're unsure which is right for you, spend a little time looking at the various benefits and advantages of each to help you reach a decision!
More Helpful Financing Links…
We want financing to be as easy and transparent as possible, which is why we provide this robust suite of financing tools and resources: