What makes an Audi SUV so special? From the precise engineering of the new Audi Q7 powertrain to the tactile feel of the knobs and switches found within the Q5 interior, quality is at the heart of every Audi SUV for sale in Connecticut. When you visit our Audi dealership near Groton, you can see the appeal of a new Audi SUV firsthand by arranging a Q3 or Q8 test-drive. Once behind the wheel, you'll see how easy it is to fall in love with any vehicle wearing the interlocking four-ring badge upon its grille.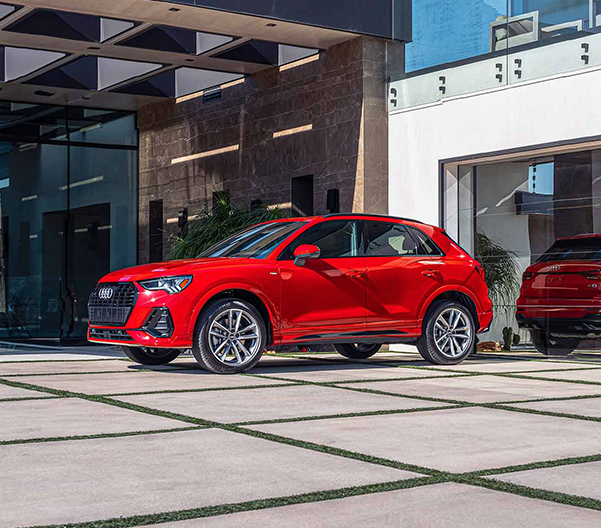 2023 Audi Q3 for Sale near Me
The new 2023 Audi Q3 offers Connecticut buyers an entry point into the world of Audi. Between the Q3 interior and its stylish exterior design, this new Audi SUV delivers the elegance and practicality you're looking for. If you want to buy a compact luxury SUV with all the bells and whistles, come explore our latest Q3 lease specials in New London.
2023 Audi Q4 e-tron® near Me
Electric vehicles are hitting the roads in record numbers, and one of the most popular options among nearby EV fans is the 2023 Audi Q4 e-tron®. This new Audi EV features everything that makes an electric vehicle so special, and the competitive 2023 Q4 e-tron® range and charging times make this an even more compelling choice than competing luxury EVs. Want to experience what an electric Audi drives like firsthand? Schedule a Q4 e-tron® test-drive near Groton today.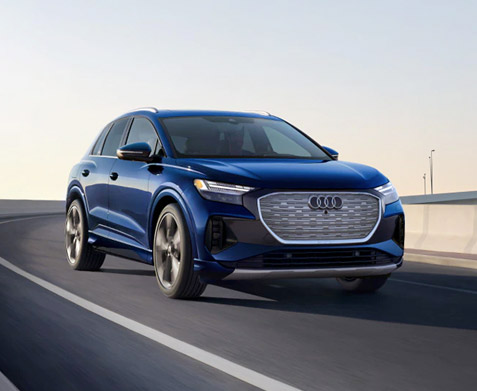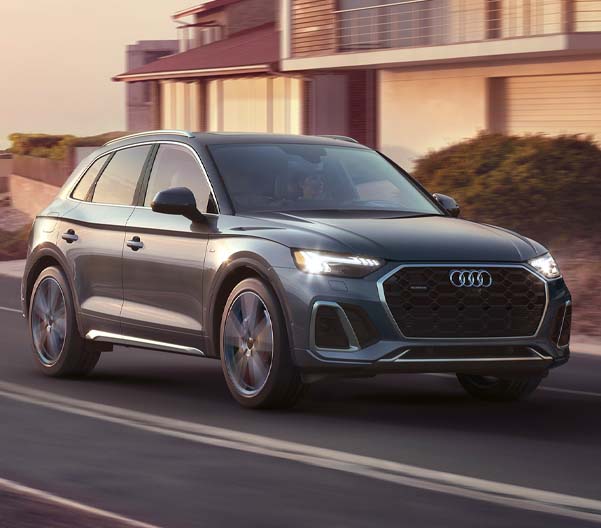 Buy a 2023 Audi Q5 in Connecticut
The 2023 Audi Q5 makes a name for itself by offering buyers a little bit of everything. Performance fans can enjoy the thrill of fast acceleration and planted cornering when they buy a new SQ5 near Groton, while luxury enthusiasts appreciate the comfort and opulence of the upscale Q5 trims. Want to save fuel on your everyday drives? You can thanks to the Q5 mpg ratings. It's no wonder that Connecticut Audi fans have become so enamored with this new SUV.
2023 Audi Q7 for Sale in New London, CT
The large, sophisticated 2023 Audi Q7 is a popular choice among shoppers who want uncompromised space and luxury. With three rows of seating in the cabin and powerful Q7 engine options under the hood, this model has been designed from the ground up to be the ultimate multifaceted luxury SUV. The 2023 Audi Q7 towing capacity and cargo space reaffirm this, as do other Q7 specs. Review all the reasons to buy a 2023 Q7 in New London when you visit our nearby Audi dealership.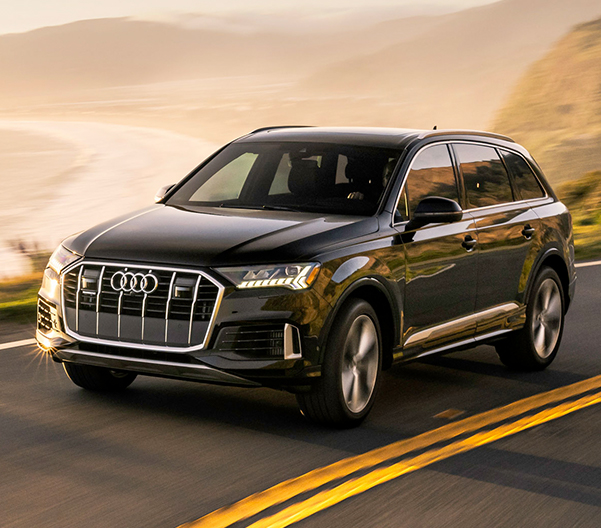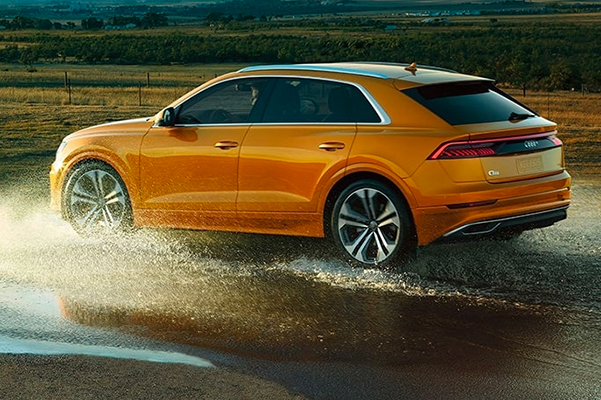 2023 Audi Q8 near Me
What happens when Audi engineers decide to build the ultimate SUV? The result is the 2023 Audi Q8 -- a new Audi SUV that showcases the brand's greatest competencies and ambitions. This flagship SUV blends an all-star roster of Audi engine options with top-tier Q8 interior features and materials. It doesn't matter whether you buy an Audi RS Q8 near Groton or opt for the standard trim level -- each model to wear the Q8 badge represents one of the most premier SUVs for sale in Connecticut.
Audi e-tron® in New London, CT
The 2023 Audi e-tron® models allow you to park the future in your driveway. Available in both standard and Sportback variants, these electric Audi SUVs offer everyday usability and exciting performance while representing an exciting new chapter in Audi history. As you drive an e-tron® in Connecticut, you'll fall in love with the quiet, instantaneous power and acceleration -- hallmarks of the electric e-tron® specs sheet. And thanks to the Audi e-tron® range and charge times, this Audi EV is a reliable road-trip-friendly SUV that's up for any adventure.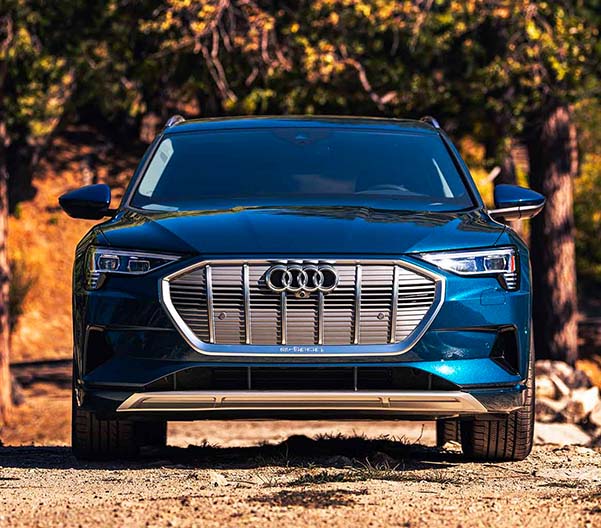 To learn more about the new Audi SUVs for sale in Connecticut, please contact Hoffman Audi of New London. From new Audi Q5 specials to the latest Q7 lease offers, we'll make sure you buy an Audi SUV you truly love at a price you can't pass up.